Prayer is the wonderful, beautiful privilege of communicating with our Father God, Jesus, and the precious Holy Spirit. The dictionary gives the meaning of prayer as a devout request or petition to a deity, such as God. Also, it can be a spiritual or wordless communication with God.
How are we able to talk or converse with the Almighty, Living God of the Universe?
Then we can ask and receive and see God move in our lives and circumstances in such a profound way that we will know God has certainly answered our prayers. Glory be to God! He loves us as His children. He had Jesus pay the ultimate sacrifice to save each and every one of us so we could be His family. God loved us enough to send Jesus. Jesus loved us enough to hang on the cross and pay the penalty for the sin that was against us. He was carrying our sicknesses and diseases for one reason–He desired to have a family. He wanted to have us with Him throughout all eternity to fellowship with, to love, and to be loved.

Rejoice in the Lord always: and again I say, Rejoice. Let your moderation be known unto all men. The Lord is at hand. Be careful for nothing; but in everything by prayer and supplication with thanksgiving let your requests be made known unto God. And the peace of God which passeth all understanding, shall keep your hearts and minds through Christ Jesus. Finally, brethren, whatsoever things are true, whatsoever things are honest, whatsoever things are just, whatsoever things are pure, whatsoever things are lovely, whatsoever things are of good report; if there be any virtue, and if there be any praise, think on these things. Philippians 4:4-8
We are called to rejoice in all things. Since all of God's promises are yes and Amen as seen in Corinthians, then we can rejoice in everything because, no matter what the problem or situation, God has the answer and the way to go through it. Sometimes difficult things happen to Christians, but, even in the midst of the storms of life, we can praise Him. He will comfort us and help us. It is as we trust God in the difficult places and see His provision to meet all of our needs that we grow in faith in God. We might never grow in our Christian walk if we never have any trials. I would never want to be without the Lord in my life and His help to walk me through life's difficulties.
We are called to live in moderation. That means that we don't live a life of excesses. Other versions of the Bible say, "don't be anxious" rather than "be careful for nothing." One should not have one foot in fear and one foot in faith. One can walk in fear, or one can totally walk in faith. Choose this day what you will believe. I choose to believe God and walk in faith. I have found Him faithful. 2 Timothy 1:7 says, "For God hath not given us the spirit of fear; but of power, and of love, and of a sound mind." Stand against the spirit of fear in the name of Jesus. It is not of God. Refuse fear in the name of Jesus. James 4:7-8 says to submit yourself to God and resist the devil. The devil will then flee from you according to this Scripture in James. We are going to believe God.
When you are seeking first the Kingdom of God and His righteousness as seen in Matthew 6:33, God will supply your needs. In addition to this, God gives you an opportunity to ask for requests that are beyond meeting your needs. Then, we are in everything by prayer and supplication with thanksgiving to let our requests be made known unto God. According to Philippians 4:4-8, there has to come a time when you ask. Yes, God can read your mind and know your thoughts. Yes, He is omnipresent and can see all things and knows what is going on. Yes, He knows the end from the beginning. All that is true. Some ask, "Then why doesn't God just fix it and take care of my situation without me having to ask?"
God expects us to walk in faith. He wants us to trust Him in the midst of all situations and to believe He will provide our requests. Philippians says that with prayer and supplications we make our requests known to God. We must follow His blueprint, the Bible, and line up on that if we expect to see the results that the Bible declares available to be true in our own lives. Faith says we receive it done when we stand praying. That is where the thanksgiving comes in. As you stay in thanksgiving to God, it keeps your faith alive until you see what you believe come to pass. We pray, ask, believe we receive, accept it as done, and thank God for it.
Look at Philippians 4:7 again. "And the peace of God, which passeth all understanding, shall keep your hearts and minds through Christ Jesus." That peace which passes all understanding, guarding your hearts and your minds, is a result of doing things God's way. Even in the midst of the storm, in the midst of the trial when everything seems to be going wrong, God's promise is that His very own peace, beyond all understanding, will guard your heart and your mind. What a blessing it is to have God's peace in the midst of the storm. Nothing has changed. What appears to be happening may be awful, but somehow, in the midst of this time with your precious Heavenly Father, trusting Him in all things, His peace comes in. I've been there. I've had the bad report coming at me from a doctor, but, because I prayed and believed God to move in the situation, God's peace came in and settled over me like a blanket. Then, I knew, because I knew, that all would be well. And, it was. Praise God! The evil report never became a reality. God's promises prevailed with truth. When we keep our hearts right, then the communication with the Father, God, is kept open where we can enter in to the very throne room of grace to find grace to help in the time of need (Hebrews 4:15-16).

Seeing then that we have a great high priest, that is passed into the heavens, Jesus the Son of God, let us hold fast our profession. For we have not an high priest that cannot be touched with our infirmities; but was in all points tempted like as we are, yet without sin. Let us therefore come boldly unto the throne of grace, that we may obtain mercy, and find grace to help in time of need.
Hebrews 4:14-16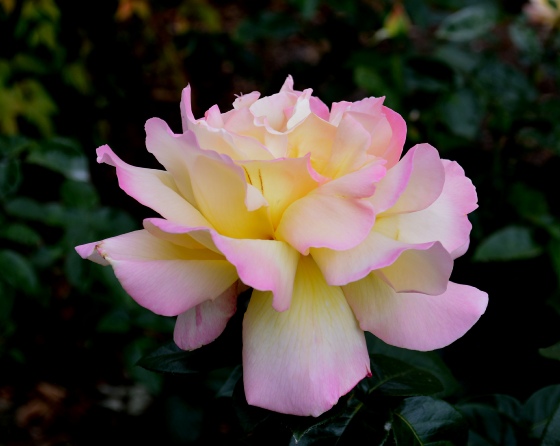 For He hath made Him to be sin for us, who knew no sin; that we might be made the righteousness of God in Him.
2 Corinthians 5:21
I have heard many pray, "For Christ's sake", or in "Christ's name," but that is not Scriptural. You can't find that any where in the Bible. When you stand in the name of Jesus Who is the Christ, every demon in hell sees you as if you were Jesus, Himself. He's given you His name and all the power inherent in that name. Because Jesus has already taken back from Satan the keys to hell and death, when you take the name of Jesus and go in that name, it is just like Jesus going. Glory be to God! Jesus has given us His name. There is power in that name. Jesus has already defeated hell in our behalf in that name. Then He gave us His name to use. JESUS.
Are there things that will hold one back from getting prayers answered?
Yes, there are things that hinder prayers from getting answered. Jesus made the way for us to communicate with the Father, God. God sees us as sinless and perfected through the precious blood of Jesus, but that doesn't mean that we can walk in willful sin and still keep that communication open with God. When we are children of God, our spirits are alive to God. If there is an inward knowing that something is wrong, we shouldn't be doing it. We must keep our hearts right with God and repent of our sin. We accept the fact that Jesus already paid the price for all our sins, past, present, and future. If we sin, we can repent and God will forgive us. That does not mean, however, that we can go on willfully sinning and it not have a consequence in our lives. God's best is that we walk away from the sin. If you accept the atoning sacrifice of Jesus, and trust Him with Your life, God, Himself, will be on your side. That blood of Jesus is still cleansing and flowing for you today.
Even if we sin, though, Jesus does not depart from us. Hebrews 13:5 says that He will never leave us nor forsake us. However, if we give our attention to sin, we are the ones that walk away from God, shutting off communication with Him. If you have sin in your life, choose to claim the wonderful promise in Romans 6:14 which says that sin shall no longer have dominion over you, for you are no longer under the law, but you are under grace. When sin calls your name, tell it, "NO, sin, you are not my master for I am under the grace of God.
What other things will hinder prayers?
Unbelief will hinder prayers. Hebrews 11:6 says "You must believe that God exists, and that He is the rewarder of them that diligently seek Him." If one doesn't believe that God will answer when one prays, those prayers might not get answered.
James 4:3-4 says that one can ask amiss to consume it upon one's own lusts. If one is caught up in the desires for things or wealth, it can become an idol to that person. God might not give someone a million dollars so that one can squander it. However, if God has placed a call on your life to believe Him for a million dollars to further the Kingdom of God, then that is a prayer God can answer. God knows the motives that are behind our requests.
How can we pray and communicate with Father God?
First, the Bible instructs us to ask in the name of Jesus. It is through His precious blood that the way has been made open for us to talk and fellowship with God. Jesus has given us His name and everything that it represents. That name belongs to us as children of the Living God. Biblically, we should pray, "Father, in the name of Jesus, . . ." It is in that name, Jesus, that we come to the Father. It is in that name that we stand against all of the demonic forces.
JESUS! It is the name that accesses Heaven in our behalf.
Put on therefore, as the elect of God, holy and beloved, mercy, kindness, humbleness of mind, meekness, long-suffering; Forbearing one another, and forgiving one another, if any have a quarrel against any; even as Christ forgave you, so also do ye. And above all these things put on charity (love), which is the bond of perfectness.
Colossians 3:12-14
And in that day ye shall ask Me nothing. Verily, verily, I say unto you, Whatsoever ye shall ask the Father in My name, He will give it you.
John 14:13-14
We need to be alert to keep a guard over our hearts and minds, so sin cannot come in subtle ways. Sin isn't allowed to just come into us when we are aware and resisting it.
Unforgiveness disrupts one's ability to communicate with God or to get God to move on one's behalf. We must forgive each other as a choice of our will. We forgive, not based on feelings, but simply because the Bible tells us to do it. What a wonderful blessing that you and I in our state of human frailty can, with a repentant heart, keep the communication with the Father, God, open.
Then, I believe that Philippians 4:4-8 is a type of blueprint for us to follow when we pray.
Because man was born into a sinful state, it took the pure, sinless Savior, Jesus, to stand in our place to make a way for us to fellowship with the Almighty God. Jesus took the sin of mankind upon Himself and paid the price for all. Once we receive Jesus as our Lord and Savior, God looks at us through the blood of Jesus, seeing us free from sin as if we never did anything wrong. That opens the door for a heavenly fellowship, a communication with God. Jesus made the way through His shed blood for us to enter into the very throne room of the Living God and talk to God directly.















© Prayerline Ministries, Inc.
Site created by Diane Kilde